Related Content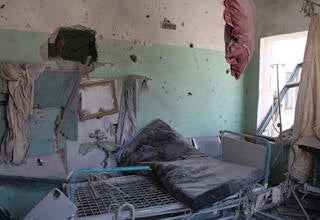 GAZA – Khalet* has just celebrated his first birthday. He was born during the recent hostilities in Gaza, which ended in August 2014. During the...
Message of UNFPA Executive Director, Dr. Babatunde Osotimehin in commemoration of World Humanitarian Day 19 August 2015   Nearly 60 million people...
This report intends to highlight the key challenges that remain one year after the 2014 Gaza war as they relate to UNFPA's programme priorities. The...
Pages