GAZA STRIP, Palestine – "Sometimes I feel that this is a nightmare that I will eventually wake up from, but the nightmare is never-ending and I do not know how much longer I can handle this," T.C.* told UNFPA.   She i...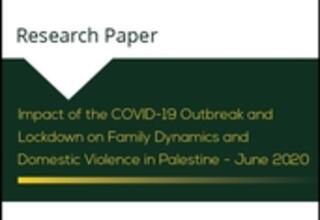 This study was conducted by Juzoor for Health and Social Development, in partnership with United Nations Population Fund (UNFPA), HAYA Programme, and the GBV Cluster. The data for this research was collected in April 2020 to examine the impact of the pandemic and the lockdown on family dynamics and domestic violence. This study also provides policy options and conclusions.
This profession is so human, so sacred So says Isra' Durra, 27, a midwife from the Gaza Strip. Isra graduated with a Bachelor in Midwifery in 2014. She was never in doubt about her chosen profession:  she was always dra...