Events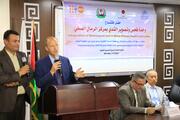 11 September 2017 - 11 September 2017
Rimal Clinic, Gaza Stip
With Generous Contribution from the Government of Japan, UNFPA and WHO inaugurate digital mammography at Rimal Clinic in Gaza
Details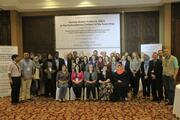 21 September 2016 - 22 September 2016
Gaza Strip
Gaza Strip, Palestine:  On 21 and 22 September 2016 UNFPA participated in the first ever 'International Seminar on Gender-Based Violence in the humanitarian context of the Gaza Strip' organized by UNWOMEN, during which speakers and participants discussed current challenges and opportunities for an integrated GBV response in the Gaza Strip and to explore and learn from both the national and international experiences in GBV prevention and response in humanitarian setting.

Details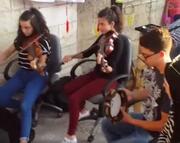 13 August 2016 - 20 August 2016
Baladna Cultural Center, Al-Bireh, Ramallah
Under the theme "The Road to 2030: Eradicating Poverty and Achieving sustainable consumption and Production", a thrift shop was organized for one week, organized by Y-PEER Palestine, UNFPA, and in cooperation with Al Bireh Municipality.
"There is still Hope" "لسا في أمل" was the theme of this campaign in both Ramallah and the Gaza Strip.  The campaign included giving away for free clothes, books, and every type of donation.  A video shows day one of the thrift shop that volunteers from the YPEER organized.

Details
Pages