You are here
أحداث
6 فبراير 2019 - 6 فبراير 2019
UNFPA in New York
Do you have the drive to lead change, and want to develop your skillsets to do so?
Do you want to advocate for the rights of young people in your country?
تفاصيل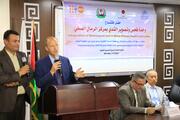 11 سبتمبر 2017 - 11 سبتمبر 2017
Rimal Clinic, Gaza Stip
With Generous Contribution from the Government of Japan, UNFPA and WHO inaugurate digital mammography at Rimal Clinic in Gaza
تفاصيل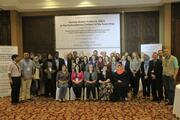 21 سبتمبر 2016 - 22 سبتمبر 2016
Gaza Strip
Gaza Strip, Palestine:  On 21 and 22 September 2016 UNFPA participated in the first ever 'International Seminar on Gender-Based Violence in the humanitarian context of the Gaza Strip' organized by UNWOMEN, during which speakers and participants discussed current challenges and opportunities for an integrated GBV response in the Gaza Strip and to explore and learn from both the national and international experiences in GBV prevention and response in humanitarian setting.

تفاصيل
Pages