Related Content
United Nations Population Fund (UNFPA), in partnership with the World Health Organization (WHO) and the Paletsinian Ministry of Health (MoH) "Victims...
This study examines the realities lived by those who sought refuge in various shelters and assesses the suitability of living conditions within them...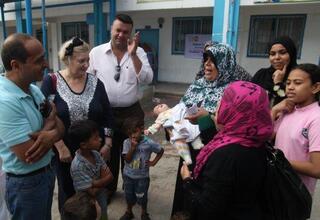 "In some places it looks like a Tsunami has hit this area". With these words, Dr. Henia Dakkak, UNFPA's Technical Advisor, who is...
Pages