The Government of Canada generously contributed to the distribution of 3000 dignity kits to protect gender based violence cases across the West Bank, and East Jerusalem. Together with UNFPA's partners, Representative Office of Canada and UNFPA are responding to the impact of COVID19 by supporting women survivors of gender based violence with health and hygiene essential items.   These dignity kits are tailored towards the basic needs of women and girls who live in safe spaces in the West Bank and those most in need by targeting vulnerable women and girls, including those who are living in fragile conditions to ensure their wellbeing.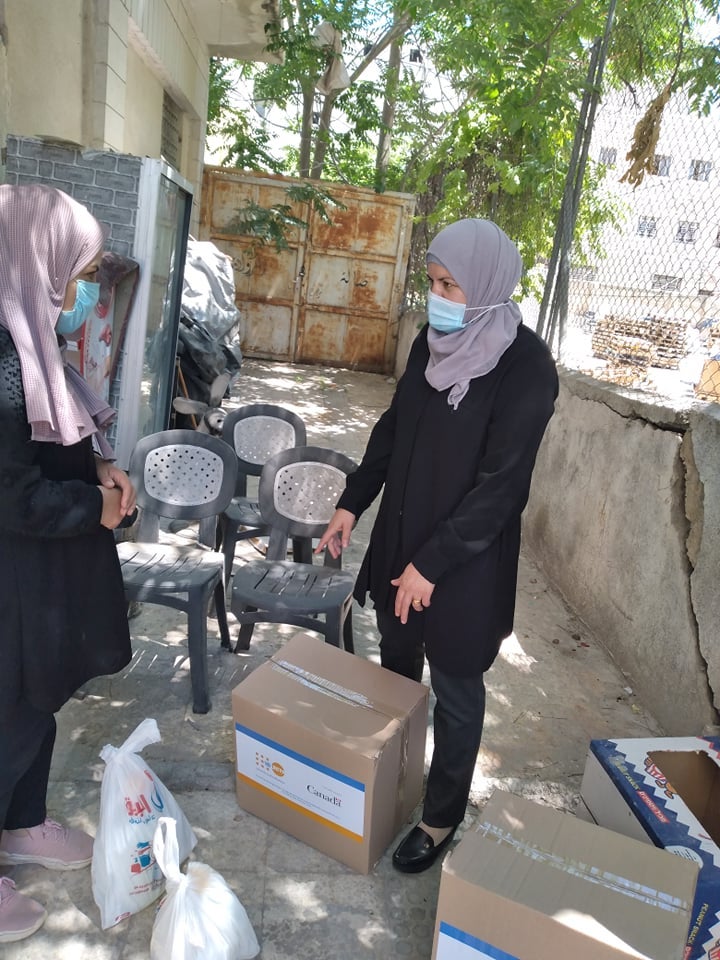 "The contents of the dignity kits are what we need" Um Omar said.  "They couldn't have come at a better moment, and we are grateful for this" (photo credit: UNFPA)
On 25 June 2020, H.E. Dr. Ahmad Majdalani, Minister of Social Development, and Ms. Kristine Blokhus, UNFPA Representative distributed 1200 dignity kits to people with disabilities and to children who live in rehabilitation centers managed by the Ministry of Social Development in the West Bank.  Dr. Majdalani expressed his gratitude to UNFPA and the Government of Canada for its rapid and humanitarian intervention.