Ensuring rights and choices for all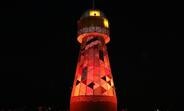 27 November 2018
Gaza lighthouse glows in orange
The European Union and its Member States, in partnership with the United Nations Development Programme, joined Palestinians in Gaza to light Gaza lighthouse in orange to mark the International Day for Elimination of...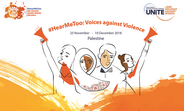 UNFPA, in partnership with UN Women, UNDP, and ESCWA, has conducted this study on Gender...

The humanitarian situation in Gaza Strip continues to deteriorate. Since 30 March 2018,...
No vacancies currently available